IT Support
Monitor and maintain your systems and document all your IT activities.
Scope of services can include:
If your Information System is not performing up to expectations or the processing speed is on the decline, it may be time for some expert system maintenance. Our technical staff have experience with just about every type of hardware, software and network configuration used in the current industry environment. We can optimize your systems processing speed, solve your connectivity problems, resolve data corruption issues, and much more. Our staff can quickly diagnose and resolve those nagging problems, large or small.
We cater to several customers each of whom have their own requirements. Our solution is a comprehensive Information Technology Maintenance contract that automatically address the problem of system degradation and reduces the chance of failure.
Scope of work includes: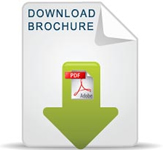 Permanent on site assistance, dedicated coordinator and interlocutor
Planning and implementation of disaster recovery solutions
Bottleneck detection and prevention
Preventive and corrective actions
Unlimited timing in case of service oriented contracts
Auditing
Monitoring
Dedicated system engineer, fix intervention planning
On call assistance
On call intervention
Service oriented contracts